Who We Are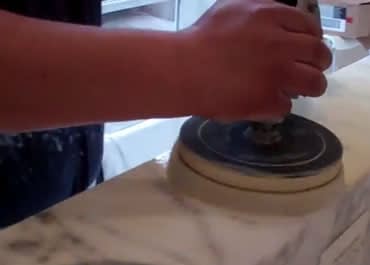 .
Restoration Stoneworks has been proudly serving the Chicago area for 20 years!
Years and years of experience coupled with a commitment to remain on the cutting edge of stone and tile restoration through ongoing advanced training are what enables us to provide consistently superior results and a reputation that has earned us thousands of referrals from industry professionals as well as residential customers who only want the best for their investment.

CUSTOMER REVIEWS
Penny V,
Chicago
Your technician did a wonderful job on our counter tops. They look beautiful like they did when they were first installed 17 years also. He also fixed the chips etc. that occurred when the flood hit the kitchen and cabinets etc., were removed.
I'm grateful!
View more
Why Choose Us

We will never underbid and cut corners or overbid just to pad our pockets. With Restoration Stoneworks you can always count on a fair and honest, competitively priced estimate for the highest quality craftsmanship.

We treat our clients and their property with care and respect. We know that your time is valuable. Therefore, we make a point of being on time for our appointments. We treat your property with extreme care. We are obsessive about properly masking and protecting.

Friendly, knowledgeable technicians, respect for your property and the results we promise, every time. We won't be satisfied until you are and we'll put it in writing. This is just another reason people choose Restoration Stoneworks.
What Drives Us
We will never bid low and cut corners. The result would be poor workmanship and an unhappy client. When you work with us be assured that we will quote honestly, according to what will serve you best. The result is professional, highest-quality work and service, and a completely satisfied client.
When we complete a job, your floors and surfaces not only reflect on your image; it reflects our standards and work ethic.
We are proud to say we are a Certified SurpHaces PRO Partner and a member of Natural Stone Institute. We stay current with advanced training and the latest technologies.